Our Services
District 11 Solutions bring a broad industry expertise, well-established processes and flexible delivery models to help you at every step of your project, be it development from scratch, customization, implementation, re-engineering and support.
What We Do?
We treat you like a partner and build on your vision by showing you new possibilities and alternative that suit you better.
Getting to know you
After receiving your inquiry, we will want to learn more about your project, goals and expectations.
Detailed specifications
In the next step, we prepare detailed specification so that we all have an exact plan for the project completion.
Development & testing
After you confirm the specifications, we get to work. We keep you updated on our progress and incorporate your feedback in our process.
On-time delivery
Our job doesn't end with the product delivery. We teach you how to use the product and utilize all its features to your benefit.
Portfolio
Have a look at our latest projects that we delivered. A wide panel of IT Solutions delivered such as implementation of HIS, Data Analytics, Create dashboard via BI Tools, Website development and Mobile Application.
Client Testimonials
We are proud to have our clients sharing their success stories.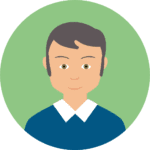 Professionalism in asking the right questions, capturing the tiny details which later made the difference. Our clients also said that their app development skills were excellent, and we had never

Their genuine approach and team feel was a no brainer. They integrated and listened to our demands. Experience was smooth, effortless, successful and goals were exceeded.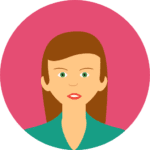 We hired District 11 Solutions to create a website and a mobile application in iOS. The experience of working with them was very efficient.I will highly recommend District 11 Solutions.
Our Newsletter
Subscribe to our newsletter to have access to the latest news about our solutions, new technology, development and data analytics.